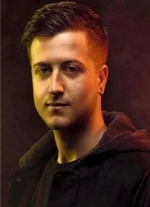 772.234.1111
772.353.2276 cell phone
joshuaackerrealtor@gmail.com
3975 20th Street, Suite E
Vero Beach FL, 32960
Receive Email Alerts from Me
Soon after embarking on a career in real estate, Joshua earned three awards: Best Inbound Conversion, Wendy Feinsilver Soaring Eagle Award and the Regent Award."
He chose to move his license to the RE/MAX brand because he believes it is the best brand in the industry and he just truly felt like God was leading him to make the move to RE/MAX.
Joshua loves listening to music and making music… drums, guitar, vocals everything. He loves getting tattooed too. And his favorite places that he has had the pleasure to visit are Hawaii, Germany and Colorado.
So when you or someone you know are ready to make a real estate move, allow him to guide you every step of the way and get you to the closing table.

Sorry we are experiencing system issues. Please try again.