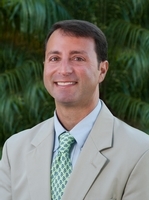 772-234-1111

772-713-4626 cell phone

jonverohomes@gmail.com
3975 20th Street, Suite E
Vero Beach FL, 32960
Receive Email Alerts from Me
It's been another awesome season for me in Indian River County! I have had great success selling listings from Vero Beach oceanfront condos, beautiful mainland residences, estate properties, to Sebastian canal homes. Typically, I have put my listings under contract within 36 hours to 4 weeks. How? Taking the time to analyze the specific market, position and price the property accordingly, and then use effective marketing.
In addition, I have thoroughly enjoyed working with my buyers. To name a few, we found a beautiful home in Old Sugar Mill Estates for a young family, a second home for a retiree from New England, and a starter home in Sebastian for a first time buyer.
I welcome the opportunity to share my expertise and diligence with you. Contact me to give you a free home evaluation or let's get together to discuss what you're looking for in your next home.
Jonathan Sternberg 's Listings